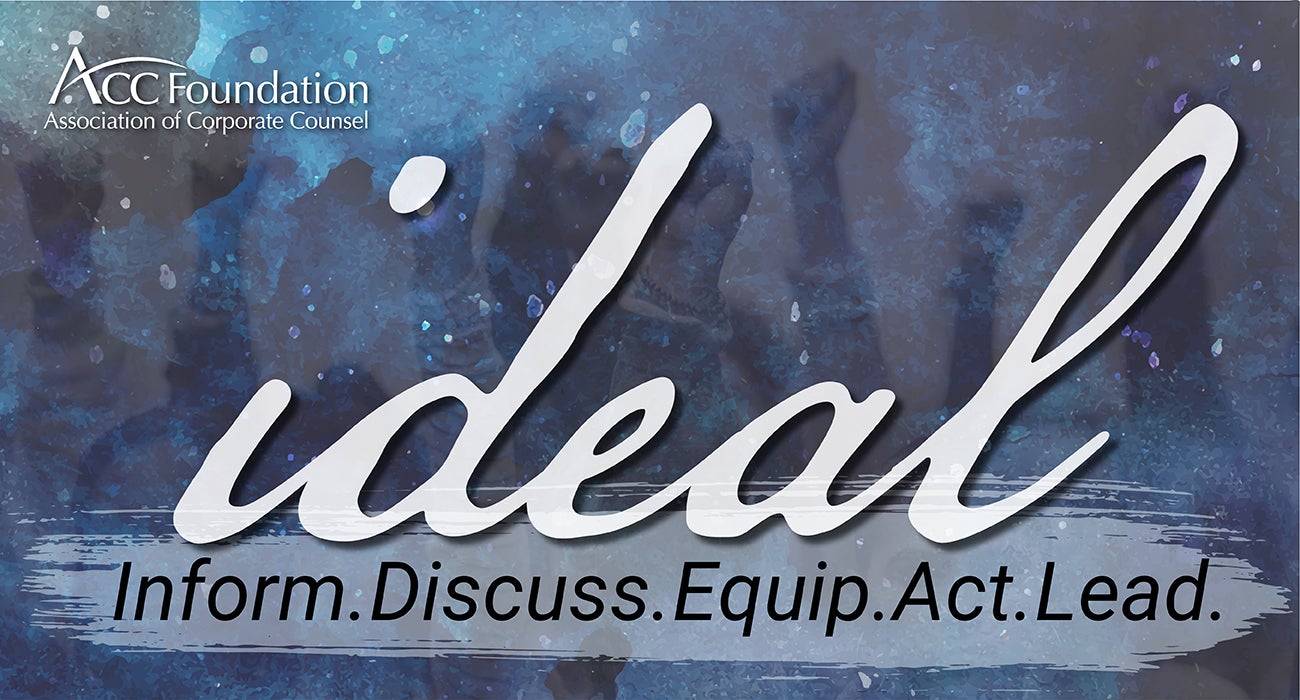 I.D.E.A.L. is a collection of carefully curated programs and resources on race, equity, social justice, diversity, and inclusion. The goal is to Inform our networks about the inequities that plague our profession, provide opportunities to Discuss these inequities, and Equip these networks with solutions that will enable them to Act and Lead for change.
---
The ACC Foundation DEI Maturity Model has been designed for use by legal departments around the world to benchmark maturity of their efforts regarding diversity, equity, and inclusion (DEI) across a wide range of functional areas that have been proven relevant for optimization of DEI impact and results.
---
Know of a great resource on diversity that you would like us to share with your fellow in-house counsel?