ACC Foundation Global Women in Law and Leadership Symposium and Honors Dinner
June 21, 2023
Delegates Dining Room
UN Headquarters
New York, NY
"Celebrating, equipping, and honoring phenomenal women!"
The Global Women in Law & Leadership Symposium and Honors Dinner will bring together high-level professionals to explore the current landscape for women lawyers and business leaders. The symposium will include networking opportunities and programing focused on career strategies and leadership. Following the Symposium, the dinner will feature distinguished honorees who have made significant contributions to the legal profession, excel as leaders, and have been instrumental in advancing opportunities for women around the world.
ACC Foundation Highlights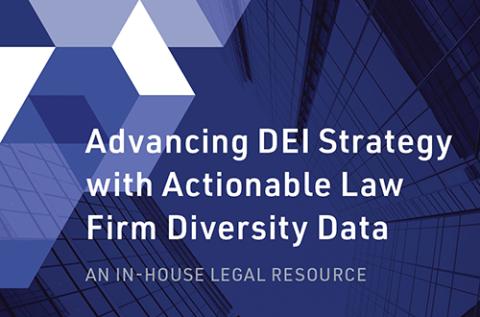 The ACC Foundation is proud to present our newest resource "Advancing DEI Strategy with Actionable Law Firm Diversity Data: An In-house Legal Resource." This first-of-its-kind FREE report, developed in partnership with JusticeBid, shares leading practices for legal departments on how to engage their outside counsel most effectively around DEI standards and showcases leading law firm diversity data based on more than 50,000 lawyers among 224 law firms .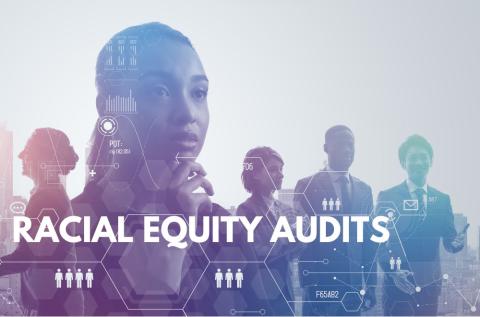 June 8, 2023 | 1:00 PM ET
Join us for an interactive virtual panel discussion between in-house counsel and leaders in anti-discrimination investigations about ways companies can address social justice concerns, including conducting Racial Equity Audits. Hear perspectives from experienced litigators within this field and learn more about what you can be doing to improve your company's internal practices and policies.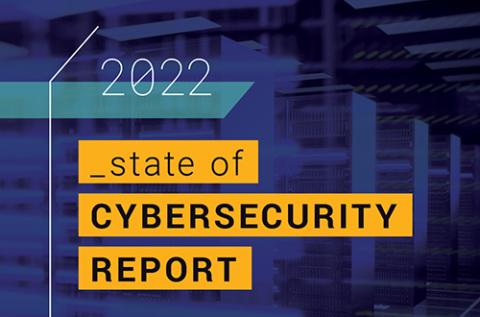 The ACC Foundation is pleased to present the 2022 State of Cybersecurity Report. Sponsored by EY, the represents 265 companies in 17 industries and 24 countries around the world and sheds light on the growing role that legal departments are playing in organization-wide cybersecurity policies and practices and how legal departments in organizations of different sizes engage in cybersecurity matters.
Upcoming Foundation Events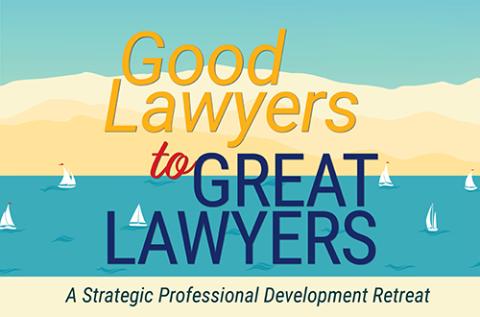 September 18-20 | San Diego, CA
The Good Lawyers to Great Lawyers Strategic Professional Development Retreat offers the opportunity for an exciting exchange between leading in-house counsel, partners, and business professionals. The three-day event will focus on strategic professional development, delivered by a hand-picked group of diverse business leaders.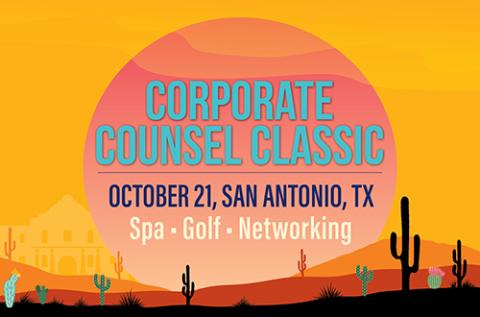 2023 Corporate Counsel Classic
October 20-21 | San Antonio, TX
The Corporate Counsel Classic, held in conjunction with the ACC Annual Meeting, is the premier golf, spa and networking event in the legal community. It provides excellent opportunities to network with inhouse counsel while playing golf on a professional caliber course or experiencing holistically authentic wellness activities.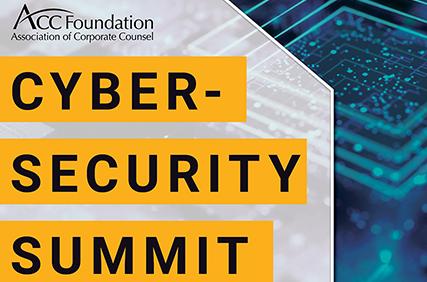 April 15-16 | Los Angeles, CA
The ACC Foundation Cybersecurity Summit is back in-person a at the University of California Los Angeles. This year's Summit will offer two days of in-person educational sessions and networking opportunities, designed to engage and educate professionals, touching every aspect of consumer and corporate culture, and the vulnerabilities that present them grave financial, legal, and reputational risks.
Registration Opening Soon!
ACC Foundation Offerings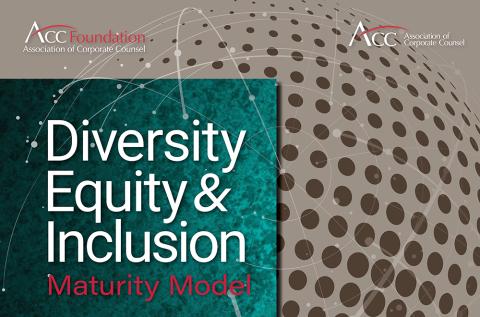 The ACC Foundation DEI Maturity Model has been designed for use by legal departments around the world to benchmark maturity of their efforts regarding diversity, equity, and inclusion (DEI) across a wide range of functional areas and offers a roadmap of how to achieve next-level goals.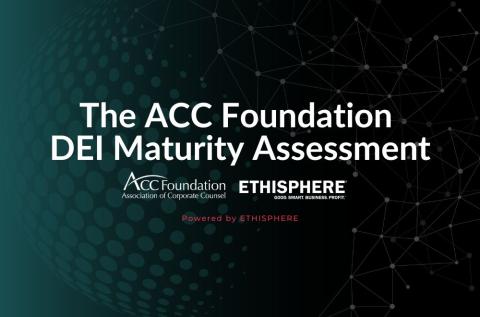 The ACC Foundation DEI Maturity Assessment, powered by Ethisphere allows organizations to quickly and easily benchmark their DEI efforts against those of their peers and receive a written self-assessment generated by the module for the organization's internal review.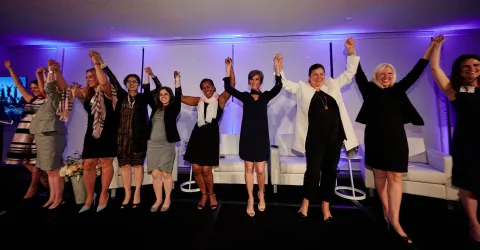 The ACC Women In The House (WITH) Network seeks to foster the professional development of women as in-house counsel; support and engage women in their professional roles; and champion full and equal recognition of women in the legal profession all over the globe.